Engaging Men and Boys in Family Violence Prevention
Preventing family violence is everyone's business. Men and boys have an important role to play.
Many of us are already working to change our society to be more equal and just. We reject the traditional, narrow definitions of masculinity. As men who want to address violence, it is important that we show leadership by engaging other men and boys in helping to change our society.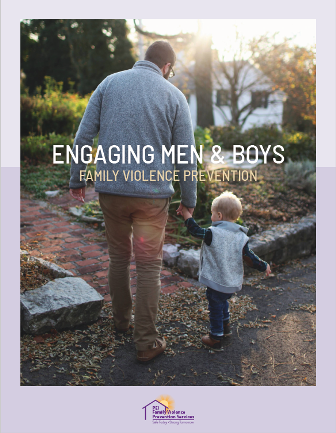 A new online resource provides ideas for engaging engaging men and boys.
This resource deals with a variety of topics, including:
young people and dating
intimate relationships
fatherhood
community and societal attitudes
men and sports
men as victims of abuse
bystander intervention
For details, visit www.fvps.ca/menandboys